4 DAY AND 3 NIGHT SHORT ANDAMAN TRIP TOUR
Duration : 3 Nights / 4 Days
Destination Covered : Mumbai, Chennai, Kolkata, Imphal, Agartala, Dimapur, Aizawl
Tour Activities : Beaches and Islands, Camping, Boating
* Mentioned prices may vary depending upon date of travel, hotel availability, surge pricing and seasonal rush.
Mumbai, Chennai and Kolkata Tour Overview
Andaman and Nicobar have rich history dating back since 800 BC. These Islands are one of the famous Islands in the world and they have the best beaches in India. This must visit destination is a good place for vacationing but let us learn a thing or two about this paradise. The indigenous population called Andamanese and Nicobarese inhabit these Islands. The Islands of Andaman and Nicobar have five indigenous tribes that are still living in these parts like Jharwas (Jarawas), Onges, The Great Andamanese, Shompens, Sentenelese. The common languages they spoke were Onge, Andamanese, Sentinelese, Jarawa and Nicobarese. In addition to the tribal's of the Island, it was believed that the Andaman Islands were descendants of African slaves that arrived in this Island after a shipwreck while being carried on board on a Portuguese ship, however, most of the anthropologist's sum-up with the fact that they are not Negros but Negritos. For years, the Andaman and Nicobar Islands have seen many faces from India's First War of Independence that took place in the year 1857 to the Japanese Invasion during the 2nd World War. But with the coming of Indian Independence in the year 1947, these islands Andaman and Nicobar were united with the Indian mainstream. Today, you will find, its past relics, artifacts and ruins around the Island, in the
Mumbai, Chennai and Kolkata Tour Itinerary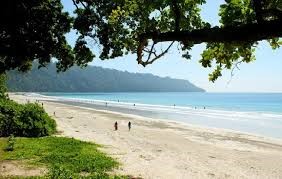 Arrive at Port Blair in the morning/afternoon by flight and our representative will be waiting outside holding a placard with your name on it. You will be taken to your hotel where you relax and rest. Post lunch will proceed to one among the most visited attraction in Andaman Islands, Cellular Jail. This jail before India's Independence hosted the most ferocious prisoners in the Andaman Islands. Today this jail stands as a national memorial. After that Visit the Administrative Capital Prior to Independence from where the Britishers governed the entire A & N Islands-ROSS ISLAND, A destination for Nature Walk amidst friendly Deer's & Peacocks. Smritika Museum records the life of its political prisoners. Explore the ruins of the island from where Britishers once governed the entire Andaman and Nicobar Islands where you can explore the light and sound show and return back to hotel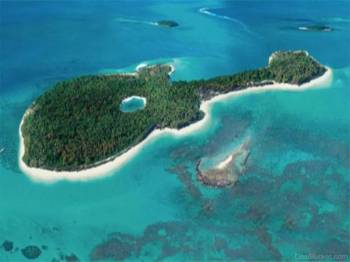 Today we depart to Andaman Islands most amazing destination, Havelock (swaraj deep new name) Island. The destination is rated as the best island in India. Depart from Port Blair to Havelock Island in a ferry. Upon reaching Havelock, our representative attends you and will drop you at your hotel. Rest and Relax in a beachside resort. We at Experience Andamans only share beach side resorts for exquisite experiences. Later we begin our journey to one among Asia's best beach, Radhanagar Beach same day return to port Blair Explore this white sand beach and bask in the beauty of this natural wonder. Post this we drop you back to your resort where you relax and unwind.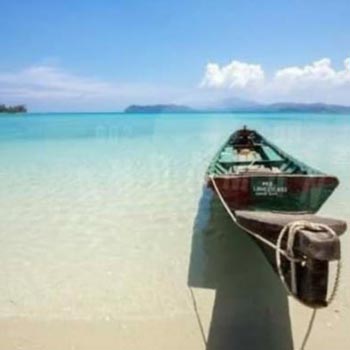 New morning with new beginning after breakfast checked out hotel and catch private cruise back to port Blair on arrival our representative will be waiting at the exit of the jetty. Then proceed to selected hotel evening candle light dinner at Bella bay cruise with DJ music post completed will drop you at your hotel
More Details about Mumbai, Chennai and Kolkata Tour
MAP (Room + Breakfast + Lunch/Dinner)
Hotel
COMPLETE PACKAGE
A group of pictorial islands surrounded by the emerald green waters of the Bay of Bengal, magical Andaman is an ideal destination for those who want to soak into pristine nature, primeval jungle, mangrove forest & snow-white beaches. Originating from Port Blair this Andaman tour takes you to some of the most stunning islands, Havelock, Baratang and Chidiyatapu beach. Witnessing the setting sun at Radhanagar Beach in Havelock is one of the most delightful moments of this tour. Above all, on the occasion of Veer Savarkar Punyatithi you also visit Cellular Jail, a symbol of India's freedom struggle and revisit our glorious history in the Sound and Light Show on the jail premises. A treasure trove for the nature, beach and history lovers, Andaman is an ideal holiday spot to spend quality time with your friends and families
20% Advance Percentage of total booking amount
Airfare/Transport fare to be paid full at one time in advance.
The timings for all the sightseeing tours and transfers as per the program are to be strictly followed to ensure convenience to others in the group. Any additional sightseeing tours/ excursions which are not mentioned in our itinerary will have to be covered on your own at an additional cost, if time permits. Due to shortage of space for parking, please be informed that you will have to be ready on time & wait in the lobby. Due to traffic / unforeseen situations the vehicle reporting may get delayed. In case of any difficulty, please contact 9567775818 We as tour operators reserve the right to make changes to the tour program, with or without any prior intimation depending upon circumstances beyond our control. Things to Note: All guests required to carry their ID Proofs and handover to our representative on arrival So that he can get the tickets issued for Havelock – Port Blair ferry. The lunches during sightseeing / excursions would be packed or served at local Restaurants. It would be very basic meal. Hence it is suggested to carry fruits / biscuits / Light snacks with you along with a bottle of mineral water. For snorkeling trip, we would request you to carry change of clothes/towel and mineral Water. Do carry comfort clothing while in Andaman's –
| | | |
| --- | --- | --- |
| No of pax | Age Limit | Price per pax (Rs) |
| Adult | Above 12 years | INR 19000 / Adult ( With Tax ) |
| Child | Below 12 years | INR 9500 / Child ( With Tax ) |
| | | |
| --- | --- | --- |
| PORT BLAIR | WHITE CORAL | 3 |
| Havelock | SUNRISE BEACH RESORT | 2 |
Cancellation & Refund Policy
Upon cancellation, refund will be made after deducting the Retention Amount.
Retention Amount varies as per the number of days left before your package start date.
Refund will be made within 15 working days from the date of receipt of the cancellation.